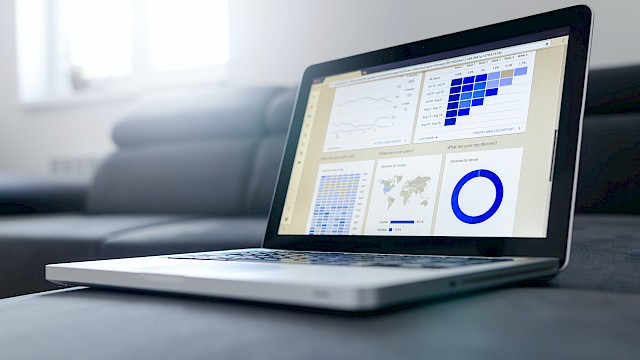 Automated Email chains and workflows based on specific actions: 
Those prospects clicking on a key product, for example, will be sent pre-designated and designed emails regarding those specific machines.  This action will also be linked to clicks from Google AdWords ads.  Emails are scheduled in advance and delivered at intervals automatically.  Only relevant materials are delivered and are timed for the greatest chance of viewing.
Retroactive relationship tracking: 
Anonymous clicks can be tracked by IP address retroactively once the prospect fills out contact information forms on the website.  This unlocks data on how long that person has been considering the product before they make initial contact, per their first website visit.  Additionally, how much time they've spent on any specific page is tracked, which is another factor in tailoring direct marketing efforts.
Automatic lead distribution:
Sales reps specializing in certain areas can be automatically given those leads who have shown a proclivity towards those areas.  Leads can be automatically qualified by how many times they have visited the website, and how long they spent there.  The integration of digital marketing activities with traditional CRM data is a key benefit to this platform.
Comprehensive ROI tracking:
See in real-time which digital marketing efforts are resulting in the most and best sales leads.  Tracking prospects from initial website visit all the way to sale make known which marketing efforts are producing the greatest results, and which are the most efficient activities.  Lead attribution is customizable by both initial points of contact and the most frequent point of contact.
Personnel-specific access: 
Sales staff can be assigned login credentials to view and update lead contact info, as well as visually track their relationships. Data on automated email contacts, website visits is automatically integrated to give a complete history of all communications, both automated and personal.
Deliverables:
Business leads based on reverse IP lookups: find out which companies are looking
Comprehensive prospect digital activity tracking to identify the best timing for a follow-up from sales.  This information will be automatically delivered to the appropriate sales staff member. Includes reporting or access by client marketing personnel
Trade show and digital lead data integration to track who is going to the website after the show.
Customizable and targeted Email design and delivery is automatic, no need for unaccountable third party "blasting".
Comprehensive reporting on email campaigns, conversion costs, total ROI for any marketing activity.
Arnesen Marketing Communications works with businesses and organizations to create and enhance their marketing services through digital and print media and point-of-sale tools. Our services, backed by more than 20 years of experience, are focused on creating coherent messages that help clients compete successfully.
More About Us